Rimac Technology

Company

Partner
Rimac Technology and EVE Energy Announce Collaboration on Battery Cell Production in Europe
Battery cells will be used for Rimac Technology's 46xx platform which enables high-performance battery systems at competitive costs and with fully customizable configurations.
Rimac Technology, a leading provider of high-performance automotive technology solutions to global OEMs, has partnered with EVE Energy, a leading manufacturer of lithium batteries and pioneer of the 46xx cylindrical cell format. This partnership was formally initiated during the IAA Mobility event in Munich.
The collaboration will see the two companies join forces to manufacture battery cells in Europe from 2027 in an agreement that will address the pressing need for sustainable energy solutions and bolster the local European supply chain. EVE will focus on cell manufacturing while Rimac Technology will focus on the development and high-volume production of a battery module and pack platform using the cells.
Central to the alliance is the production of battery cells used for Rimac Technology's 46xx platform. Rimac Technology already has a series of nominations for large volume projects with large European OEMs that will use this platform, which creates high-performance battery systems at competitive cost and fully customizable configurations.
The solution meets the stringent demands of the industry offering class-leading energy density, customizable cell-to-pack solutions, and an advanced battery management system.
One of the key advantages of 46xx cylindrical cells lies in their alignment with evolving regulations regarding thermal propagation because the cylindrical format lends itself to optimal thermal management which is crucial for the safety and reliability of electric vehicles.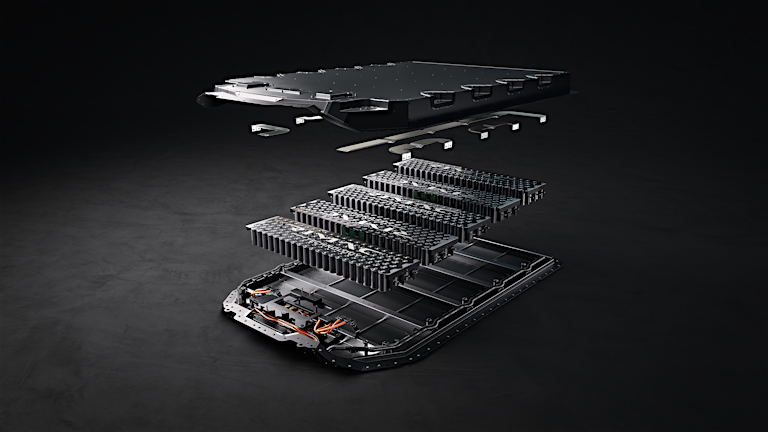 By establishing a local, European supply chain for advanced battery solutions, Rimac Technology and EVE are raising the bar for sustainability and efficiency in the industry and across the continent.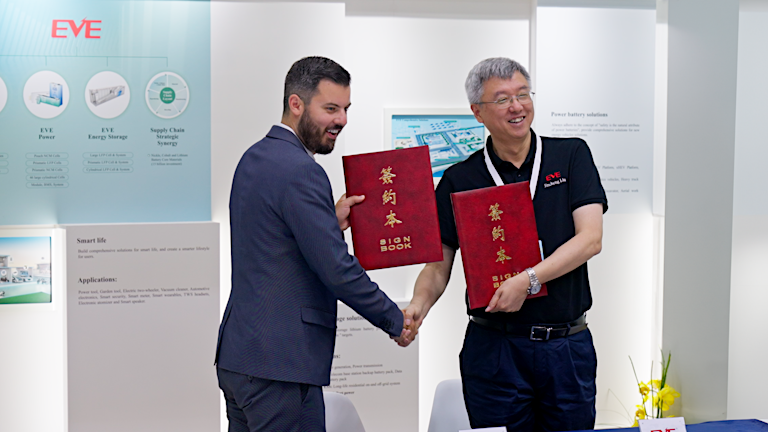 About Rimac Group
The Rimac Group, led by CEO Mate Rimac, is majority shareholder of Bugatti Rimac and the sole stakeholder of Rimac Technology. The Group brings together the most advanced hypercars in the world with a globally renowned team developing high performance electrification, autonomous and software solutions for the world's largest OEMs. Rimac is based on the outskirts of Zagreb, Croatia, with locations around Europe, and currently employs more than 2,000 people. From 2023, the Rimac Group will be headquartered at a new state-of-the-art 200,000 m2 Rimac Campus, large enough to accommodate over 2,500 people.
Media Enquiries