Rimac Energy

Rimac Technology

Company
Introducing Rimac Energy: Cutting-Edge Stationary Energy Storage Technology, Created in Europe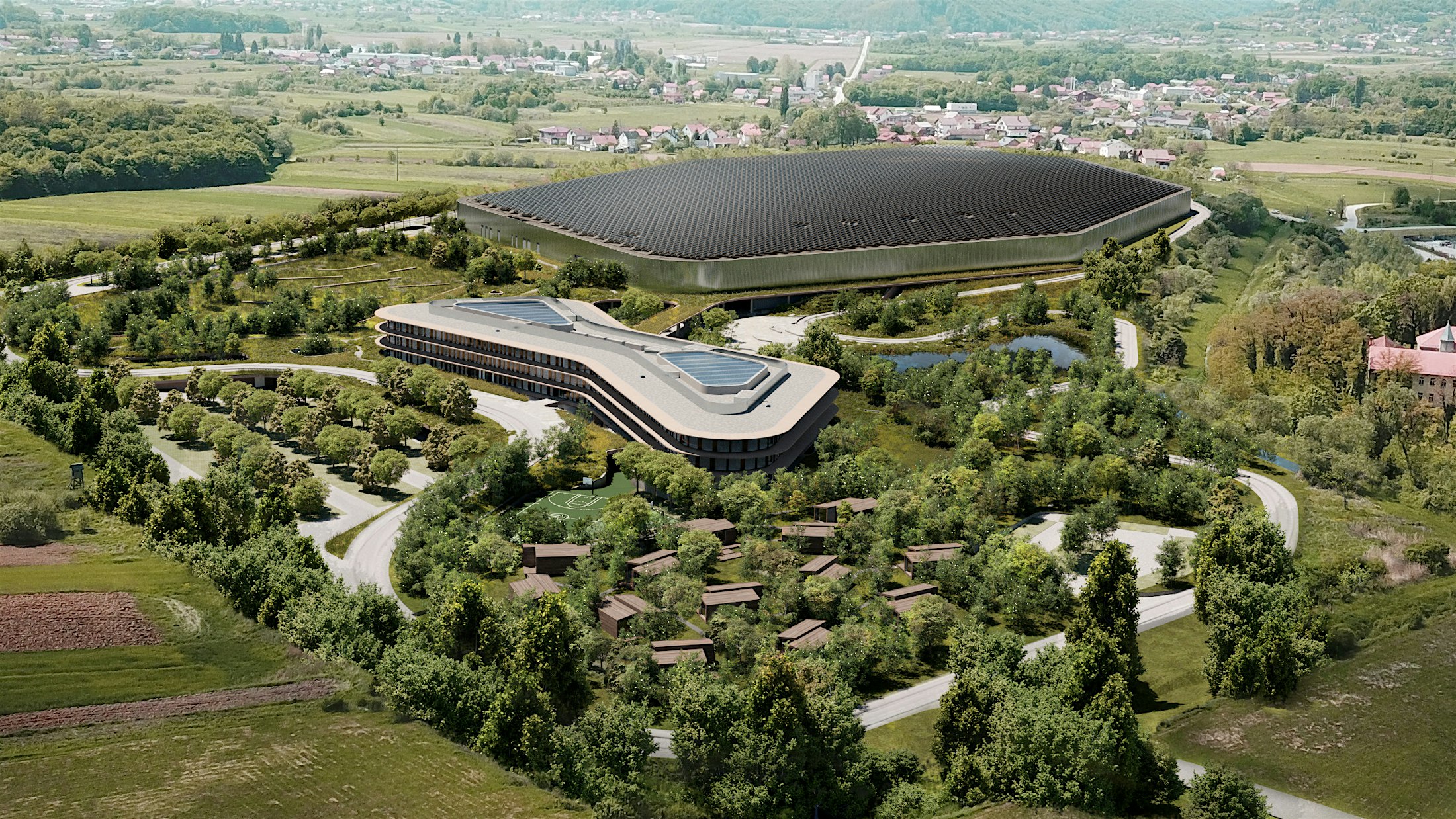 Rimac Technology launches Rimac Energy to accelerate the transition towards a sustainably powered planet.
Rimac Technology launches Rimac Energy to accelerate the transition towards a sustainably powered planet. The move sees Rimac leveraging its expertise in making market defining electric vehicle technology to create the next generation of stationary Energy Storage Systems (ESS).

Rimac Energy's ESS is built upon a novel electrical architecture, which enables significant performance, safety, and availability advantages, including up to 50% reduced energy losses and 40% smaller system footprint. Insights into the technology will be revealed later this year.

The Rimac Energy product portfolio includes utility-scale ESS, commercial & industrial applications, and highly integrated battery buffered charging solutions. All products are fully designed, developed, and produced in Europe.

Rimac Energy will produce its pilot systems for selected customers this year with commissioning in 2024. High volume ESS production shall begin in 2025 at the Rimac Campus in Croatia, scaling to more than 10GWh of annual production.
Rimac Technology announces its entry into the stationary energy storage systems (ESS) market with a new brand, Rimac Energy.
This marks a major milestone for the company, as it expands beyond its market-leading EV technology and introduces innovative stationary energy storage systems. These stationary solutions are essential in realizing the full potential of renewable power generation and driving the decarbonization of our energy networks.
The Rimac Energy team has been steadily built as a specialized team within Rimac Technology over the last 18 months and now consists of 60 dedicated employees - all of whom currently work on its first generation of stationary ESS and pilot applications with select customers.
Leveraging Rimac's renowned expertise in EV technology, Rimac Energy applies the same engineering philosophy and design know-how to stationary energy storage applications. As a result, Rimac Energy has created a novel battery architecture that reduces efficiency losses by up to 50% whilst decreasing the system footprint by up to 40% compared to current state-of-the-art solutions. Additional technological benefits include improved cycle life, built-in redundancy for increased availability, as well as competitive material and installation cost.
Initially, Rimac Energy will provide solutions for large commercial, industrial, and utility-scale applications, with battery-buffered solutions for fast and mega-watt charging already underway. The company currently has several customer projects in discussion, including a pilot with a leading renewable energy company to provide battery storage solutions for their solar and wind power plants. These pilot systems are expected to be produced by the end of this year, and commissioned in 2024. Mass manufacturing is set to start in 2025, with manufacturing capacities continuously scaling up into the double-digit GWh-scale.

Rimac Energy's unique technology is being developed and manufactured at Rimac's facilities on the outskirts of Zagreb, Croatia and will be revealed later this year.
About Rimac Energy
The Rimac Group, led by CEO Mate Rimac, is majority shareholder of Bugatti Rimac and the sole stakeholder of Rimac Technology. The Group brings together the most advanced hypercars in the world with a globally renowned team developing high performance electrification, autonomous and software solutions for the world's largest OEMs. Rimac is based on the outskirts of Zagreb, Croatia, with locations around Europe, and currently employs more than 2,000 people. From 2023, the Rimac Group will be headquartered at a new state-of-the-art 200,000 m2 Rimac Campus, large enough to accommodate over 2,500 people. 
Media Enquiries