Rimac Racing to race the Tajima E-Runner on Buzet Hill Climb
Rimac Racing Team will attend the European Hill Climb Championship in Buzet, Croatia.
They will take part in the event with the Tajima Rimac E-Runner Concept_One, the famous race car that Nobuhiro Monster Tajima raced on Pikes Peak International Hill Climb 2015 and 2016. As the racecar was developed and manufactured in Croatia, Rimac Automobili and Monster Sport wanted to give the European and especially Croatian public an opportunity to see the car in action.
The Tajima Rimac E-Runner Concept_One was developed and manufactured by Rimac Automobili in collaboration with Monster Sport for the Pikes Peaks International Hill Climb Race 2015. With 1,1 MW of power, it is the most powerful vehicle Rimac Automobili has ever produced. The performance figures are staggering – 1,475 HP of power, acceleration from 0-100 Km/h in 2,2 seconds and just 5,4 to 200 km/h from standstill.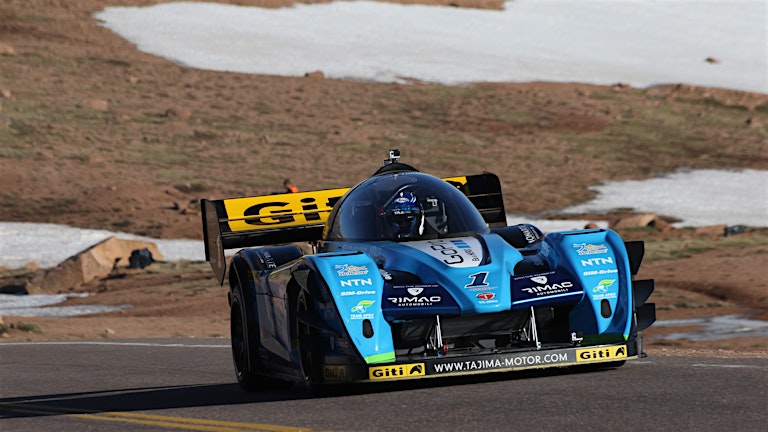 The 2015 race was very successful for the Rimac Racing Team, which had its Pikes Peak début that year. Mr. Tajima, who was celebrating his 65th birthday on race-day, finished second overall with a time of 9:32.401, breaking his previous record by 11 seconds and setting a new record through the speed trap at 145 miles per hour (233 km/h). In 2016, Monster Tajima raced the same car and finished 3rd in the Electric Modified Class and 5th overall at the 100th anniversary of Pikes Peak International Hill Climb.

The race in Buzet is one of most attractive races of the European Hill Climb Championship, and the one with the most energizing atmosphere. The fans in Istra are second to none when it comes to greeting drivers and creating a warm welcome to every race fan. The 5001 meters long track has a difference in altitude of 300 meters. The first race was in early 1982, from then on the tradition continues. Rimac Racing will take part in the event as one of the forerunners, showcasing a groundbreaking car that was engineered, built and developed from ground up in Croatia.
About Rimac Group
The Rimac Group, led by CEO Mate Rimac, is majority shareholder of Bugatti Rimac and the sole stakeholder of Rimac Technology. The Group brings together the most advanced hypercars in the world with a globally renowned team developing high performance electrification, autonomous and software solutions for the world's largest OEMs. Rimac is based on the outskirts of Zagreb, Croatia, with locations around Europe, and currently employs more than 2,000 people. From 2023, the Rimac Group will be headquartered at a new state-of-the-art 200,000 m2 Rimac Campus, large enough to accommodate over 2,500 people.
Media Enquiries