Rimac Automobili

Nevera

Events
Rimac Nevera Exhibits at Salon Privé London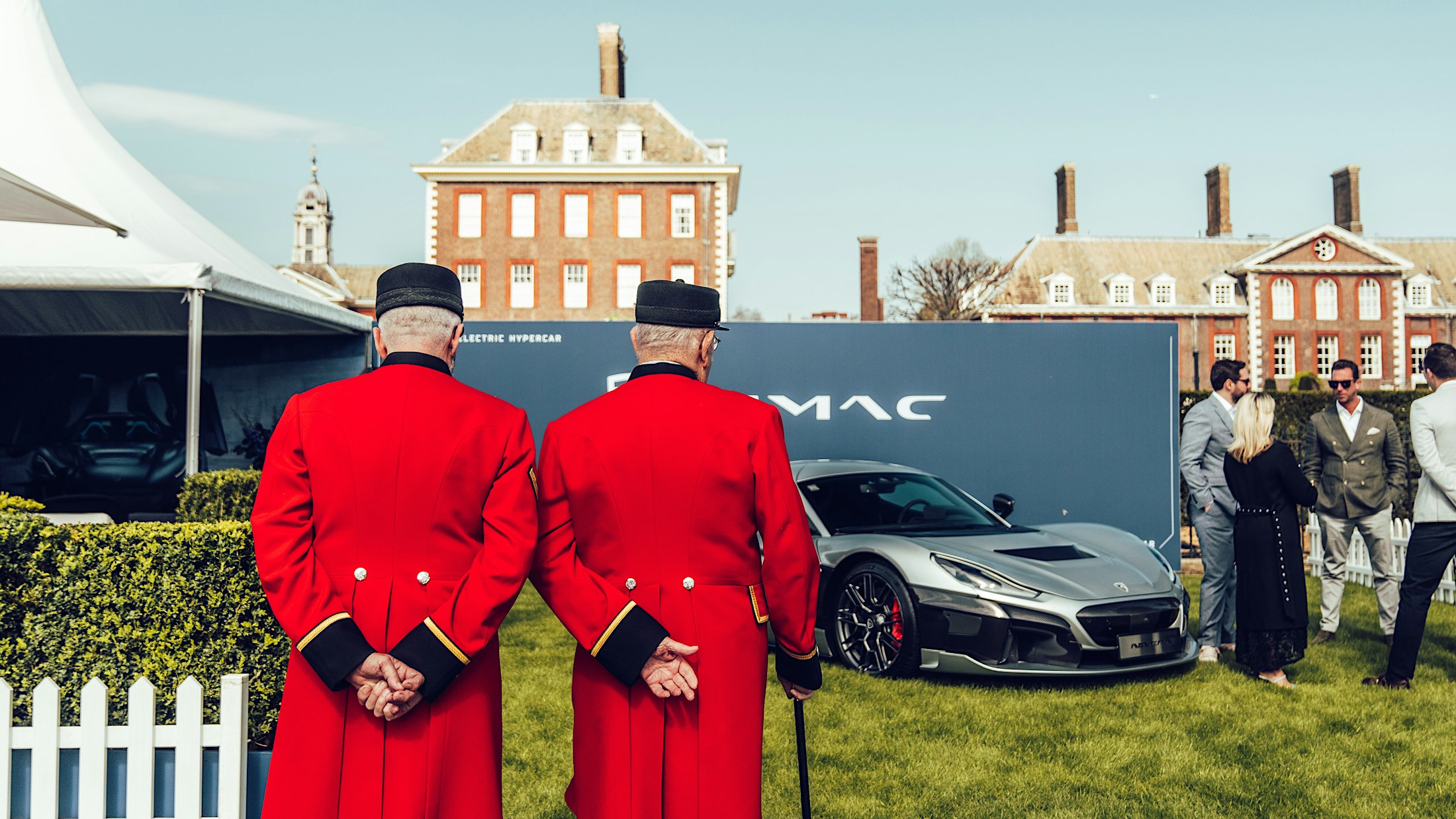 The Rimac Nevera will appear this weekend at Salon Privé London, one of the world's most prestigious automotive events. Taking place from 20-22 April 2023, Salon Privé London is the sister event to the globally renowned Salon Privé at Blenheim Palace which is now in its 18th year.
Already established as the capital's most exclusive automotive party, Salon Privé London is the perfect location to display the Rimac Nevera. Representing the pinnacle of electric performance and cutting-edge technology, the Nevera boasts both stunning design and incredible power. This hypercar has set a new benchmark for the high-performance automotive industry. Designed, engineered, and built in-house at Rimac in Croatia, only 150 examples of the all-electric Nevera will ever be built. At the hypercar's core is a 120kWh, 6,960-cell battery producing 1,914 hp and 2,360 Nm of torque, allowing a top speed of 256 mph (412 km/h) to be achieved. A 0-60mph time of 1.85 seconds is possible while the 0-100 mph sprint takes just 4.3 seconds. The Nevera has been independently verified as the fastest electric vehicle in the world with a top speed of 412 kph / 256 mph.
Production of the Nevera is running at full speed in Croatia, and cars are already being delivered to customers all over the world.

About Rimac Group
The Rimac Group, led by CEO Mate Rimac, is majority shareholder of Bugatti Rimac and the sole stakeholder of Rimac Technology. The Group brings together the most advanced hypercars in the world with a globally renowned team developing high performance electrification, autonomous and software solutions for the world's largest OEMs. Rimac is based on the outskirts of Zagreb, Croatia, with locations around Europe, and currently employs more than 2,000 people. From 2023, the Rimac Group will be headquartered at a new state-of-the-art 200,000 m2 Rimac Campus, large enough to accommodate over 2,500 people.
Media Enquiries