Rimac Nevera Heads to the US for the Next Stage of World Tour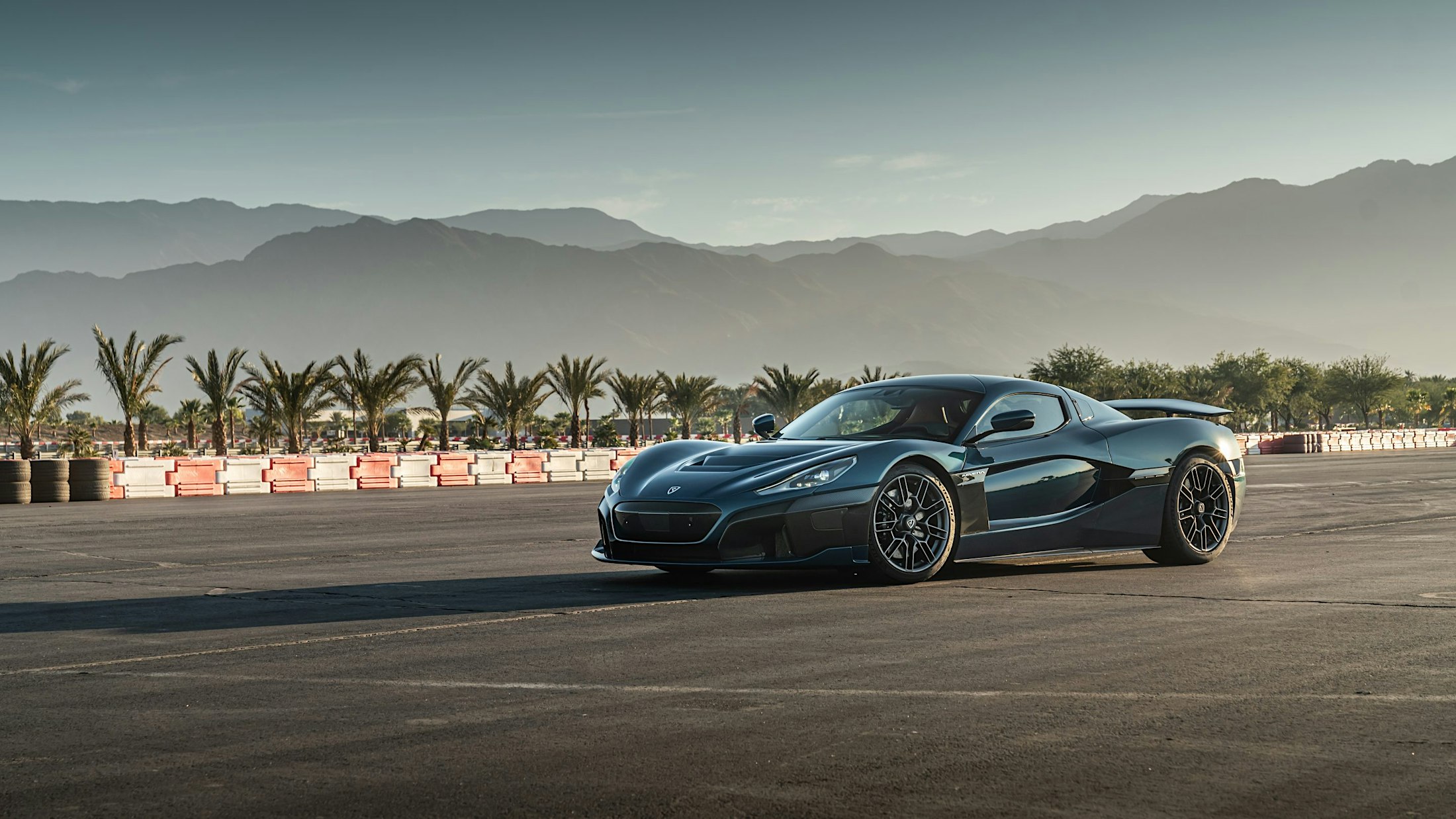 Following its unveiling In June, the Rimac Nevera has set off on a world tour of Rimac Automobili's Official Partners and globally renowned events.
Over the next 10 months, the Nevera will make over 20 stops all over the world from Europe, on to the Americas and into Asia.
In the beginning of July, the Nevera made its first stop in London, at H.R. Owen – Rimac Automobili's chosen UK Offical Partner – for a series of private customer viewings and test drives. From London, Nevera went to Goodwood Festival of Speed, stunning sell-out crowds with runs up the hill across the weekend. Another stop this summer was in Barcelona with Spirits of Speed, where more potential customers got introduced to Rimac's next-generation all-electric hypercar.
Now, the Nevera will make its debut in the United States, firstly by appearing at Rimac's Official Partner O'Gara Coach in Beverly Hills, Los Angeles, for a series of customer activities and exclusive first-drive opportunities. The visit will see a new audience experience an entirely new spectrum of performance that only Nevera is capable of.  
Soon after, Nevera will head to Pebble Beach for Monterey Car Week. Regarded by many as the world's most prestigious automotive gathering, this series of top-end automotive events, including the Quail – a Motorsports Gathering, is the ideal location for an American debut the Nevera. From coast-to-coast, Rimac Automobili then heads over to New York, for previews and customer test drives with our Official Partner Manhattan Motorcars.
The schedule from September onwards includes more stops in Europe, across the Americas, Asia and the Middle East. At each stop, the Nevera will be available for test drives and exclusive customer previews, allowing potential buyers to experience an all-new paradigm in automotive performance.

There has never been a car like the Rimac Nevera, a next-generation all-electric hypercar opening up new dimensions in road car performance. With 1,914hp from four electric motors, Nevera can accelerate to 60mph in 1.85 seconds and to 100mph in just 4.3 seconds. It maintains its eye-widening acceleration throughout a full-throttle cycle, achieving 186mph (300 km/h) from rest in 9.3 seconds.
Proudly designed, developed and built in-house at Rimac Automobili in Croatia, the Nevera also bears a Croatian name, and one that truly reflects the prodigious performance it can unleash in the blink of an eye. A nevera is a powerful Croatian storm, charged by lightning and appearing with exceptional speed and potency. Just like the storm, the Rimac Nevera is just as adept at transforming its character in an instant – from assured and comfortable grand tourer to ultra-focused performance machine.
About Rimac Group
The Rimac Group, led by CEO Mate Rimac, is majority shareholder of Bugatti Rimac and the sole stakeholder of Rimac Technology. The Group brings together the most advanced hypercars in the world with a globally renowned team developing high performance electrification, autonomous and software solutions for the world's largest OEMs. Rimac is based on the outskirts of Zagreb, Croatia, with locations around Europe, and currently employs more than 2,000 people. From 2023, the Rimac Group will be headquartered at a new state-of-the-art 200,000 m2 Rimac Campus, large enough to accommodate over 2,500 people.
Media Enquiries