Rimac Automobili

Product

Partner
Rimac C_TWO in Microsoft Forza Horizon 4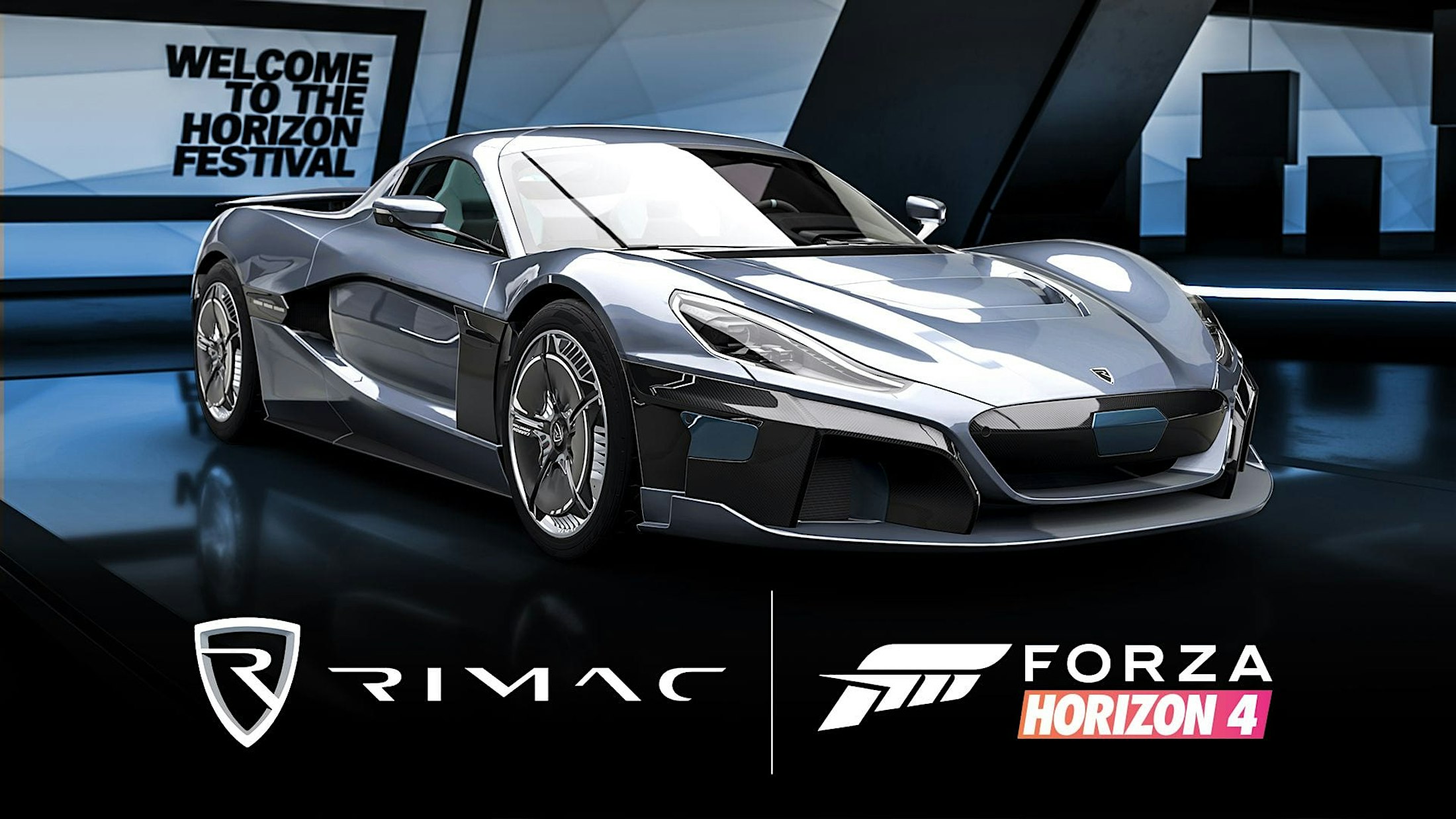 You may want to revise your summer plans – the Rimac C_Two is now available for a virtual test drive.
Microsoft XBOX E3 2019 kicks off with an electrifying addition to Forza Horizon 4.
June 7, Los Angeles / Zagreb – In light of the world's largest gaming conference – the XBOX E3, Rimac and Microsoft launch a partnership. The Rimac C_Two is introduced to the premier open-world racing game Forza Horizon 4 as the first all-electric hypercar.
Boasting 1914 hp, the C_Two is a game-changer – the world's most powerful hypercar. Its astonishing performance enables acceleration of 0-60 mph in 1.85 seconds and 0-186 mph in 11.8 seconds. 2300 Nm of torque is instantly available. Now, this experience is enabled in the virtual world. The racing simulations are more than just a game, they are precise replications where reality and the virtual world become one.
The game is also an exciting way to experience the C_Two, and a way for fans to get unique access to that much power. Before the C_Two brings its performance to the roads around the world in 2020, gamers get an exclusive.
Collect it, explore the beautiful scenery, and share the excitement with us. #ForzaRimac #ForzaHorizon4 #FH4
About Rimac Group
The Rimac Group, led by CEO Mate Rimac, is majority shareholder of Bugatti Rimac and the sole stakeholder of Rimac Technology. The Group brings together the most advanced hypercars in the world with a globally renowned team developing high performance electrification, autonomous and software solutions for the world's largest OEMs. Rimac is based on the outskirts of Zagreb, Croatia, with locations around Europe, and currently employs more than 2,000 people. From 2023, the Rimac Group will be headquartered at a new state-of-the-art 200,000 m2 Rimac Campus, large enough to accommodate over 2,500 people.
Media Enquiries