Rimac C_Two Crash Test Program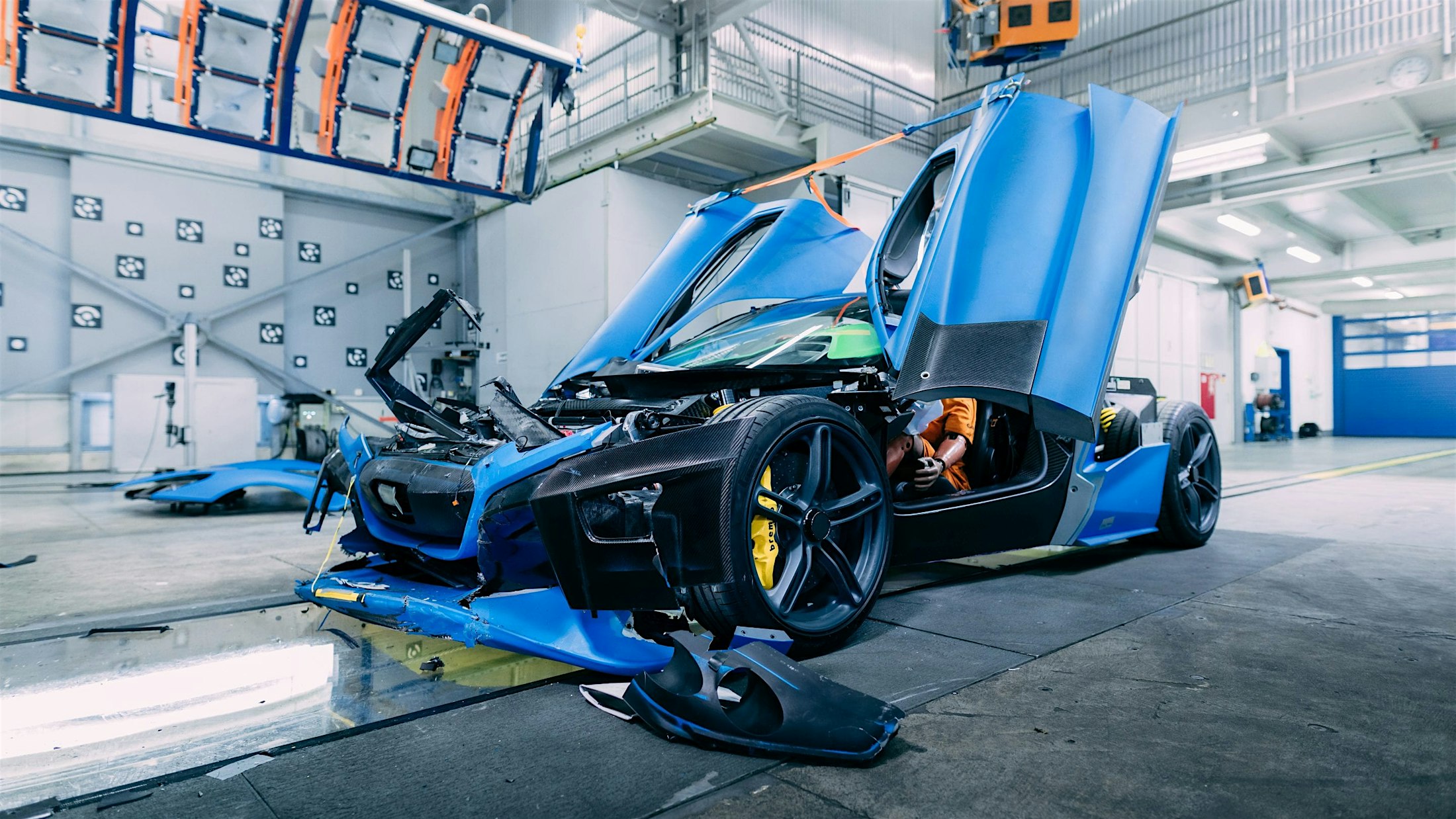 The Rimac C_Two is undergoing a massive program of crash-testing alongside hundreds of other official assessments as a part of its global homologation process.
In addition to the homologation, we are performing thousands of tests to ensure the performance, durability, and reliability of all systems. This intensive program ensures that our hypercar is safe and road-legal worldwide, enabling us to deliver cars to our customers in every major global market.
Global homologation of the Rimac C_Two is one of our main objectives. We want our hypercars to be safe and road-legal worldwide.
The fully-fledged homologation process, without any shortcuts, is a huge task for a small-volume manufacturer as it mirrors the processes undertaken by much bigger brands. The process from the first concepts, to full prototypes, to cars on the road, is a three to four-year process.
We begin by running simulations and developing the car in the virtual world. Next, we conduct material and component tests. After we are happy with the results, we start the vehicle testing program – starting with experimental prototypes, then testing validation prototypes, pre-production prototypes, and the final car – it's a nerve-wracking process for the entire team. To be sure that the car functioning is as intended, physical tests need to be in perfect correlation with the simulations.
Now that the first round of crash tests is successfully completed, we can proceed to the next stage of development with full confidence. The next step in the development of the C_Two is to further improve our design together with perfecting the correlations of our virtual simulations.
We're always striving to exceed the targets as we work toward our fully-homologated global production vehicle.
About Rimac Group
The Rimac Group, led by CEO Mate Rimac, is majority shareholder of Bugatti Rimac and the sole stakeholder of Rimac Technology. The Group brings together the most advanced hypercars in the world with a globally renowned team developing high performance electrification, autonomous and software solutions for the world's largest OEMs. Rimac is based on the outskirts of Zagreb, Croatia, with locations around Europe, and currently employs more than 2,000 people. From 2023, the Rimac Group will be headquartered at a new state-of-the-art 200,000 m2 Rimac Campus, large enough to accommodate over 2,500 people.
Media Enquiries