100th Anniversary of Pikes Peak International Hill Climb – Race Report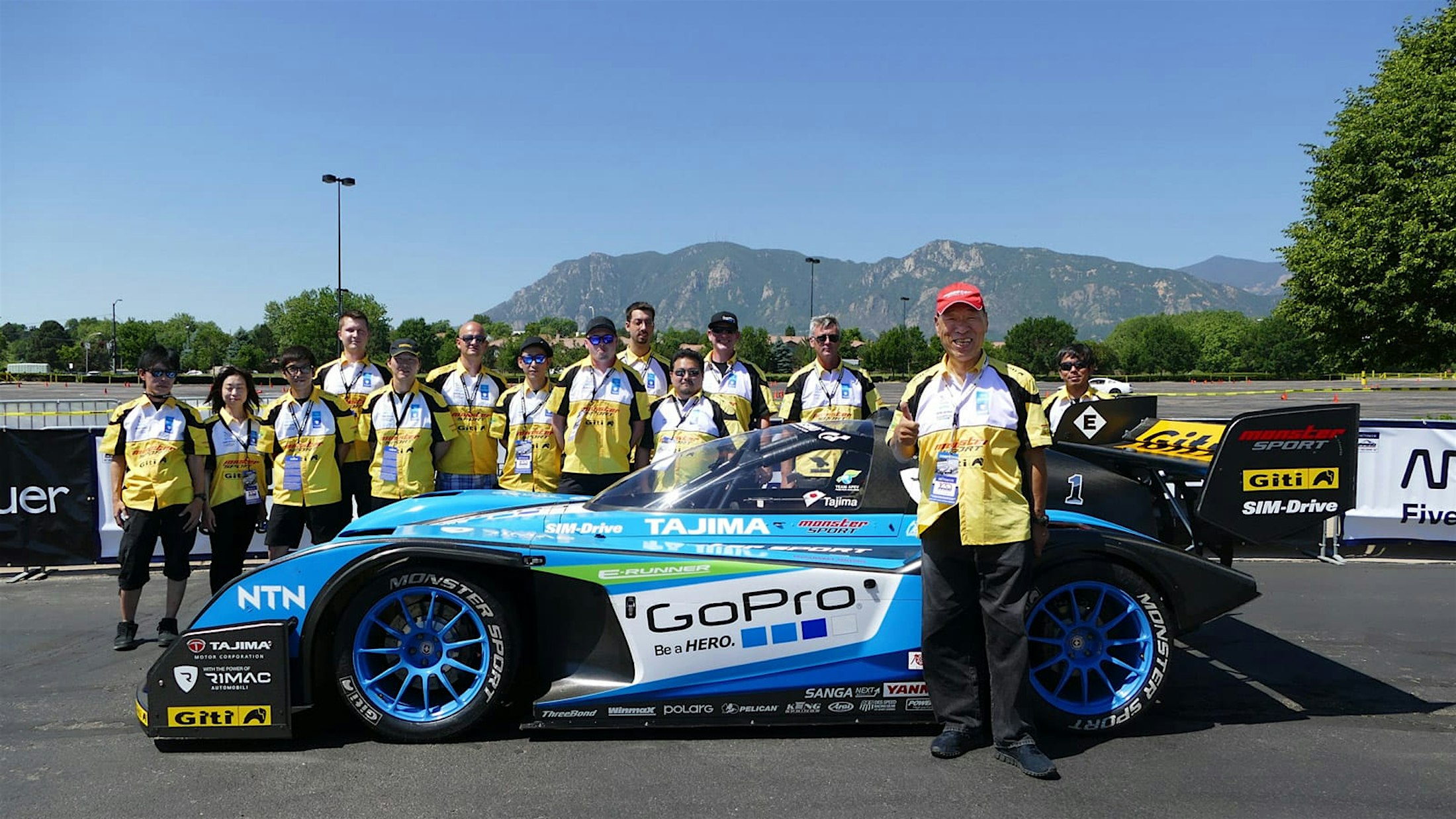 Following the last year's success when they won second place overall on the Pikes Peak International Hill Climb, the cooperation between Monster Sport and Rimac Racing continued.
This year was the 100th anniversary of the legendary PPIHC, and for Nobuhiro MONSTER Tajima it was the 28th year of participating in the event. He drove the 2016 Tajima Rimac E-Runner Concept_One, an electric racing car created by the collaboration of Tajima Motor Corporation and Rimac Automobili (Croatia). Nobuhiro came in 3rd in the class of Electric Modified vehicles and 5th overall this year.
The final race started at 8:00AM in good weather condition with blue skies and temperature on the high side. Snow on the top melting onto the course made the course dangerously slippery which caused the race to be red flagged and paused. As overall course was slippery, many drivers were unable to improve their practice times and worse, many drivers crashed. Red flag pauses were frequent and the race progress was heavily delayed.
In this condition, MONSTER Tajima, started 2 hours later than expected. Even under unfavorable conditions, he kept his concentration and headed to the starting line. However he was unable to drive the practice/qualifying sessions in ideal conditions in the past 3 days, so the race machine was not in the best tune.
Working with last year's car and due to extensive testing, the racing battery was stretched far beyond its designed lifetime. Despite the battery limitations, Tajima San managed to improve last year's times in practice and qualifying runs prior to the race. Unfortunately, radical last-minute changes to the suspension setup together with many critical problems prevented setting a new record, however Team APEV was able to mark a 9 minute run 4 years in a row. Team APEV with Monster Sport and Rimac Racing placed 3rd in the Electric Modified division.
After finishing, the weather was initially fine at the summit but later hail and snow fall attacked the racers standing by to descend the mountain for a prolonged time. We are again reminded of the harsh and difficult conditions the Pikes Peak Mountain can throw at all participating competitors.

About Rimac Group
The Rimac Group, led by CEO Mate Rimac, is majority shareholder of Bugatti Rimac and the sole stakeholder of Rimac Technology. The Group brings together the most advanced hypercars in the world with a globally renowned team developing high performance electrification, autonomous and software solutions for the world's largest OEMs. Rimac is based on the outskirts of Zagreb, Croatia, with locations around Europe, and currently employs more than 2,000 people. From 2023, the Rimac Group will be headquartered at a new state-of-the-art 200,000 m2 Rimac Campus, large enough to accommodate over 2,500 people.
Media Enquiries